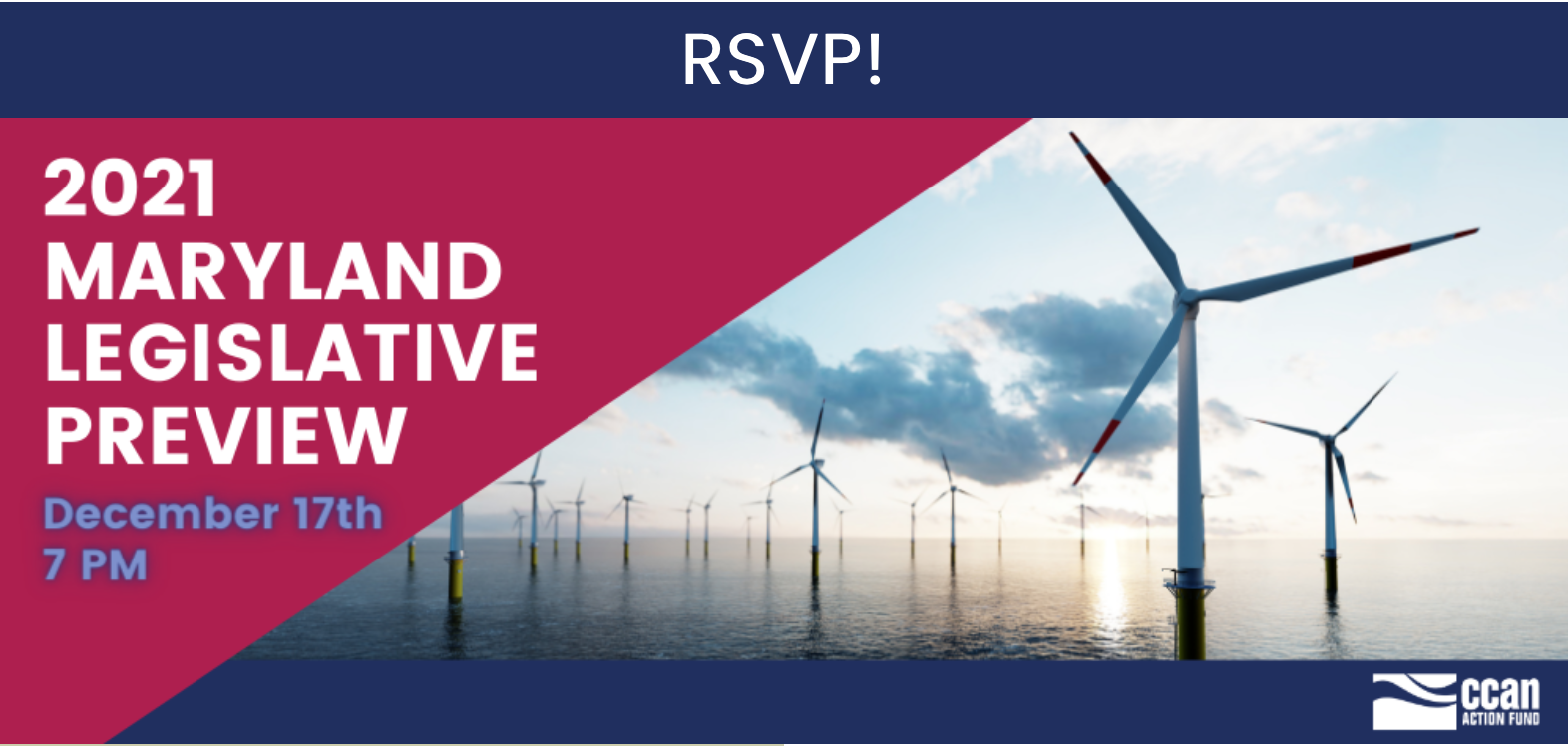 The 2021 Maryland legislative session is just around the corner, and CCAN Action Fund has a lot in store. We cannot push back another year of climate action. Come to our event and learn about the following bills for this spring:
The Climate Solutions Now bill, which will put us on a path to net zero by 2045, invest in frontline communities, and create jobs
The Climate Crisis and Education Act, which will make polluters pay for their emissions. The money will go heavily towards education
The PSC Climate and Labor test, which would be instrumental in preventing new fossil fuel projects
WHAT: Preview event for the 2021 Maryland Legislative Priorities
WHO: You! And all your friends. The event will be hosted by CCAN Action Fund.
WHEN: December 17th, 7-8 pm EST
WHERE: More details will be emailed to you after you RSVP.